*

Build Page: 1 2 3 4 5 6 7 8 9 10 11 12 13 14 15 16 17 18 19 20 21 22 23 24 25 26 27 28 29 30 31 32 33

PAGE 9

Day 14 - 9-2-10 - Not much time to do anything today, so I just add a little bit of wiring. Jut for a change!

Going back to my post for Day 10 I said:

"When looking at the left handlebar switchgear block connector I found that two wires do not connect to anything on the opposite block connector! Having no electrical knowledge I didn't understand this. Surely a wire coming out of the switchgear needs to attach to something else?

Time to consult the wiring diagram in the manual. In the manual it shows that the red/yellow wire does not connect to anything! It's for the dipped beam switch on the headlight. As my bike has the dipped beam on permanently, could it be that some markets in the world can turn their lights off and in these countries that wire would connect to another wire in the loom?"

I have had a great help here from TeriyakiMonkey on triumph675.net who pointed out that switchgear is made by a third party for use on many different bikes and the manufacturer uses those wires that it needs. As the Daytona has its dip beam on permanently it has no use for this yellow/red wire. However it is of huge benefit to my conversion and I have to thank TeriyakiMonkey for pointing this out to me.

My new lighting arrangement has a different set up and if I leave the wiring as it is I risk blowing fuses or melting wires. That's where the yellow/red wire comes in that currently does nothing. If I cut the blue/red wire going to the dip beam (on the standard Daytona the blue/red wire is located running from the blue relay to the connector to the lights) and run this back to connect with the yellow/red wire in the switchgear then when I switch from dip to main, the dip light turns off, rather than staying on at the same time as the main beam light.

Look at the photos to see the result. Also I have included the wiring change supplied to me by TeriyakiMonkey. Thanks again for that mate.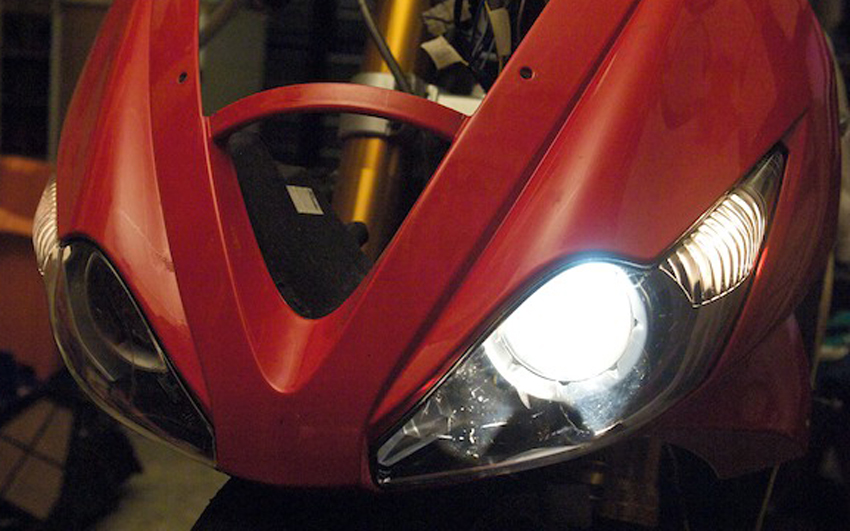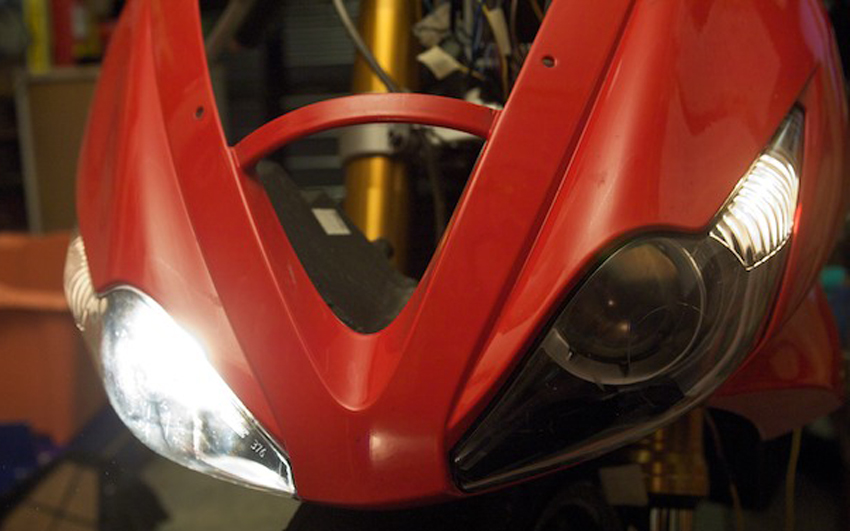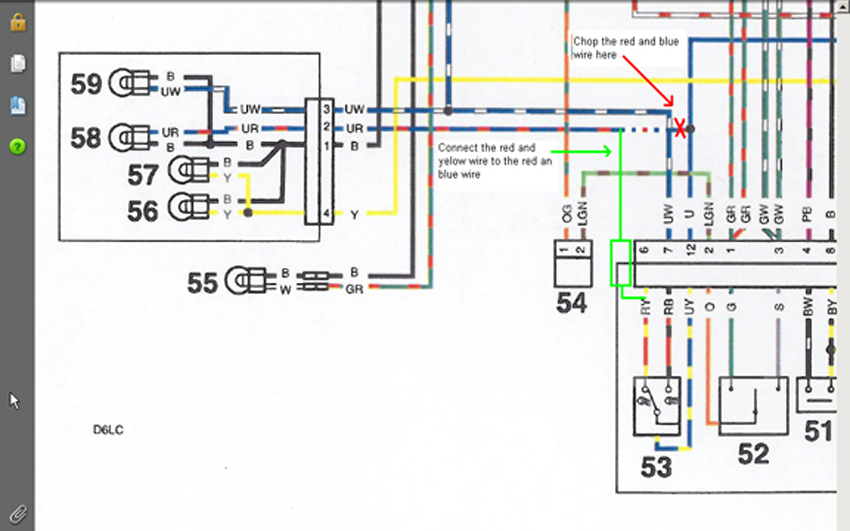 If you would like to receive an email update when the next instalment is published then please email me at rubyracing@hotmail.co.uk putting "Project Daytona Street Updates" in the subject box. Don't worry I'm not going to spam you, you will only receive an email whenever I update this site.
PAGE 9
Build Page: 1 2 3 4 5 6 7 8 9 10 11 12 13 14 15 16 17 18 19 20 21 22 23 24 25 26 27 28 29 30 31 32 33
*