*

Build Page: 1 2 3 4 5 6 7 8 9 10 11 12 13 14 15 16 17 18 19 20 21 22 23 24 25 26 27 28 29 30 31 32 33

PAGE 28

1-9-13 - First of September: Trixie's third birthday and my birthday, but I'm not saying which one! We're both in France for what me and my bike buddies call a "French Raid". We jump on a high speed ferry to St Malo on Friday night, charge around some epic twisty, turny D roads then head back home Sunday night on the fast ferry. Bit like a Commando sortie, in and out before they know we're there, hence French Raid. LOL. One things for sure, I haven't been riding her enough. This would be an excellent time to really see how the new suspension works.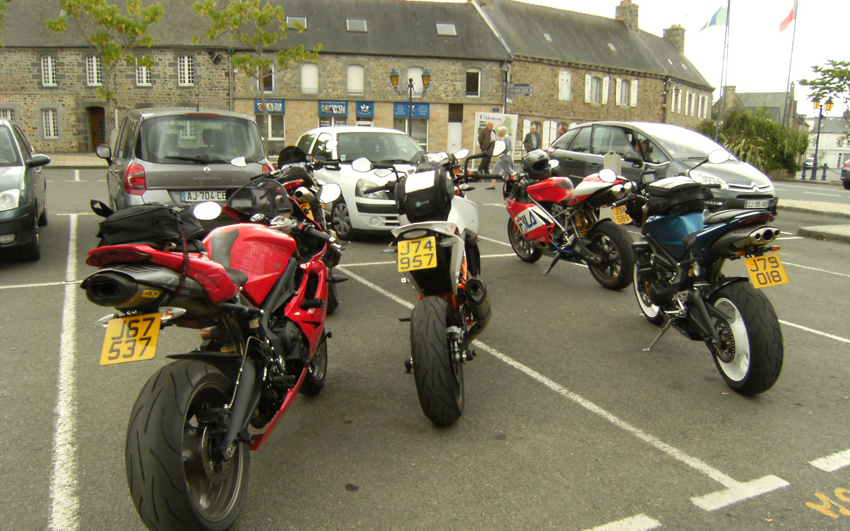 The Friday night ride was in the dark and I was worried I may have a repeat of the headlights going off like the last trip away. Luckily there were no problems there and also the lights were angled correctly so other drivers weren't getting dazzled. We had great weather on both days and as I said some truly fantastic roads to ride, covering about 250 miles each day. The suspension felt great, with my only gripe coming from the re worked standard shock. When riding upright at cruising speed on smooth roads I get the sensation that the back end is floating up and down ever so slightly. I'm not sure how to get rid of this as it doesn't seem to be connected with hitting any bumps. Luckily the service Darren provides at MCT covers any future tweaking or work on the suspension units free of charge, so next time I'm in England with the bike I'll pay him a visit.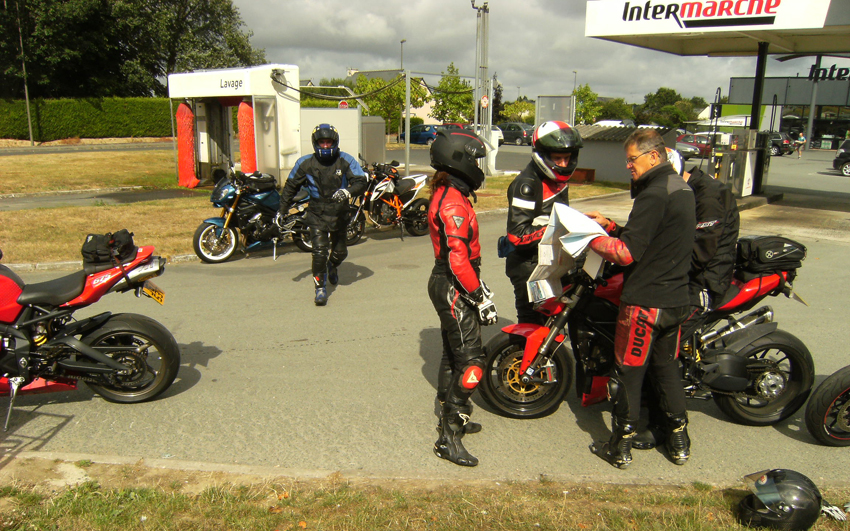 The bike ran faultlessly all weekend and none of my handywork caused any problems, which was a huge relief. In fact I had more fun than an earlier trip this year when I took my Kawasaki ZRX1200R. She's a big old girl and I thought I would prefer riding her as the bulk helps smooth out the bumps. However I was surprised to find that I enjoyed my Daytona Street much more. The down side is the Daytona Street can't carry as much luggage as the ZRX, which has huge areas under the seat for storage. But I can live without some things when it means I'm having more fun when the corners arrive. One of the roads we ride is through a valley and is a constant stream of 3rd/4th gear corners with short straights in between. You rarely need to change gear.
The best thing is I get the sports bike performance, but without the aches and pains of the sports bike riding position. Actually the best thing is the engine. You can't beat that noise and the way it pulls. Love it.
The weekend finishes all too soon, but it was great fun, with great friends, great roads and great weather, roll on next summer when we can do some more and hopefully a French Invasion! That's like a French Raid, only longer! Like a whole week doing a loop of France. Which bike should I take?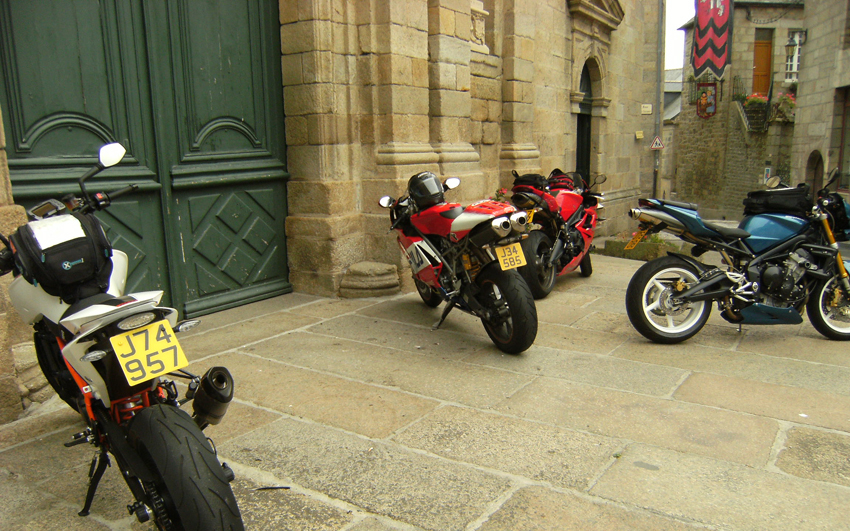 If you would like to receive an email update when the next instalment is published then please email me at rubyracing@hotmail.co.uk putting "Project Daytona Street Updates" in the subject box. Don't worry I'm not going to spam you, you will only receive an email whenever I update this site.
PAGE 28
Build Page: 1 2 3 4 5 6 7 8 9 10 11 12 13 14 15 16 17 18 19 20 21 22 23 24 25 26 27 28 29 30 31 32 33
*