*

Build Page: 1 2 3 4 5 6 7 8 9 10 11 12 13 14 15 16 17 18 19 20 21 22 23 24 25 26 27 28 29 30 31 32 33

PAGE 24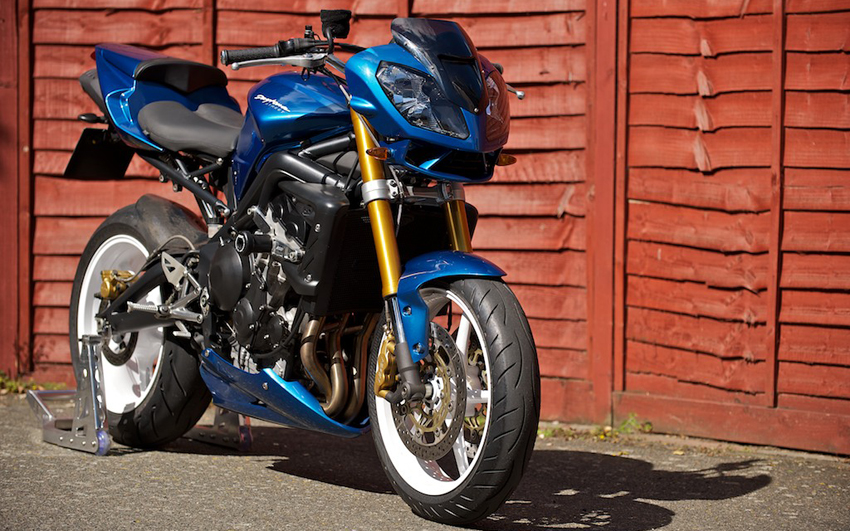 Day 35 - 1-9-10 - I got a rubber hose for my brake fluid reservoir. I saw some brake fluid reservoirs for sale on eBay, so asked the guy if he had the hose for sale. He did and sent it to me for free! What a decent bloke, he must have known it was my birthday.
Speaking of my birthday, that was the day I finally FINISHED Trixie Transformation, apart from some small cosmetic tidy ups needed. My Daytona 675 has now become my Daytona Street. The hard work is over and I can finally enjoy MY bike. I have to say I'm very happy with the result. She has turned out just how I imagined she would. It's been a great journey and very enjoyable process, even when things went a bit poo shaped!
Two days ago I went for my first ride and did 50 miles. All seems to be good with everything functioning properly. The rev counter seems to have sorted itself out. My biggest worry was the Street Triple radiator not being able to cope. That seems to be OK. When riding the temp gauge is at 5 bars, then in traffic goes up to 6 bars. Luckily nothing higher than that. The air temp is a bit lower now, so hopefully a really hot summer is not going to trouble her. I'll have to wait for next year for that as autumn is nearly here.
I haven't set up the preload yet, so that's next. Also I fitted the forks flush with the top yoke, but I think I need to drop them to what they were when the bike was a Daytona, which was 5mm above the top yoke. She seems to run a little wide in the corners, but as I have no steering damper (yet) I was playing it safe. But not safe if I'm running wide LOL.
Hope you have all enjoyed watching things progress and that the solutions I found to some of my problems might help someone out.
Thanks go to these members on triumph675.net:
1 Riktig Svensk - It was reading his build progress that encouraged me to start my own conversion.
Street Tango - His conversion also inspired me and his advice along the way has been much appreciated.
Bean Machine - For allowing me to check out your Street Triple R, take measurements and photos.
Dodge - For advice on powder coating companies and sending a complete stranger a part off his bike so I could check out the finish.
TeriyakiMonkey - For showing me how I could get my dip to turn off when my main beam is on and vice versa.
Everyone else who has posted support during the build.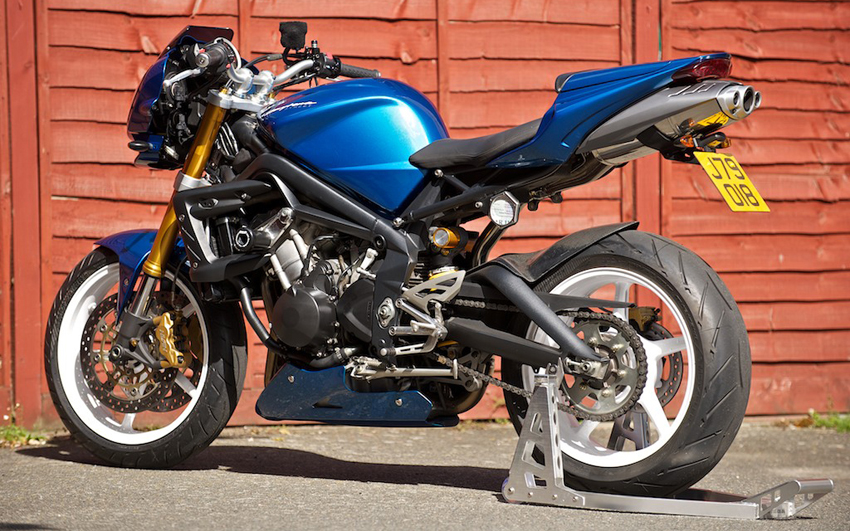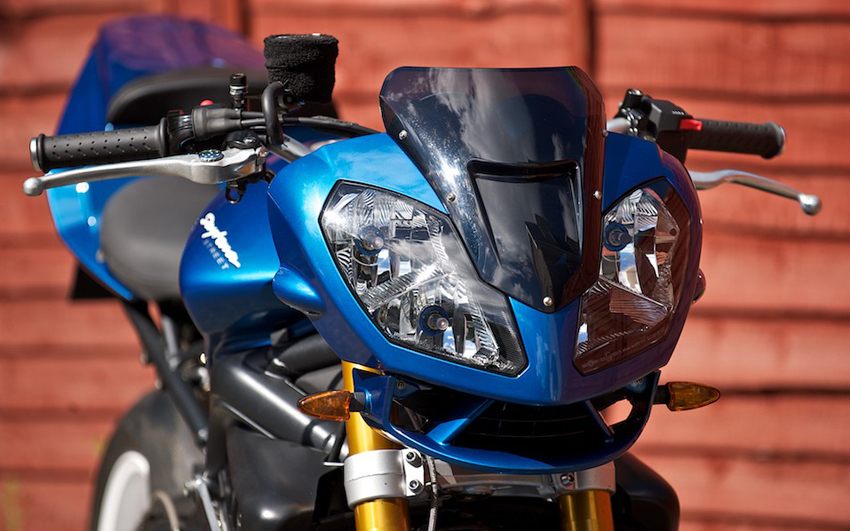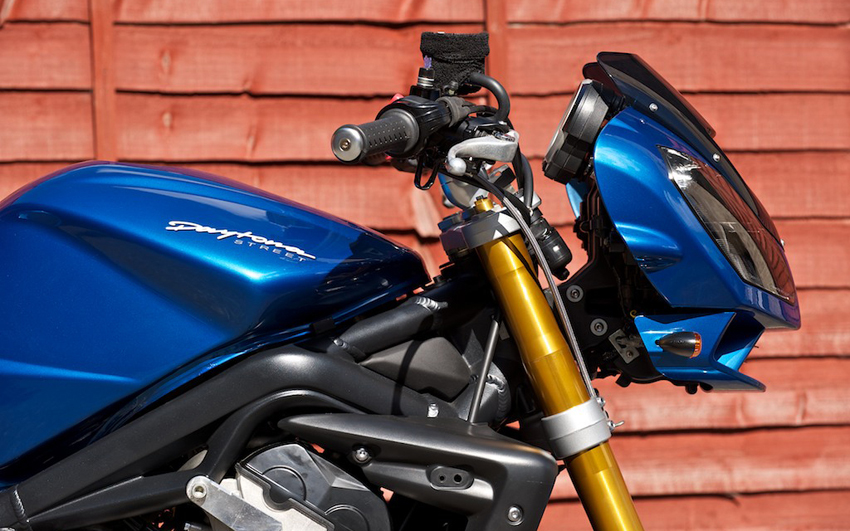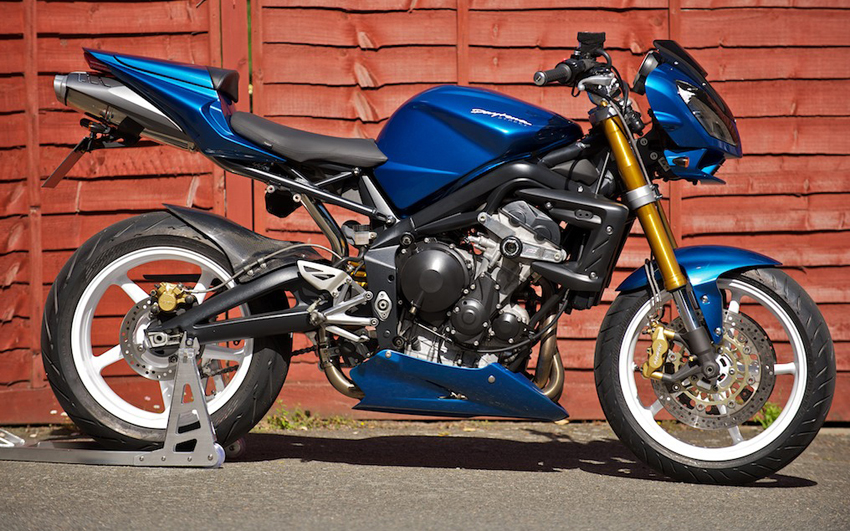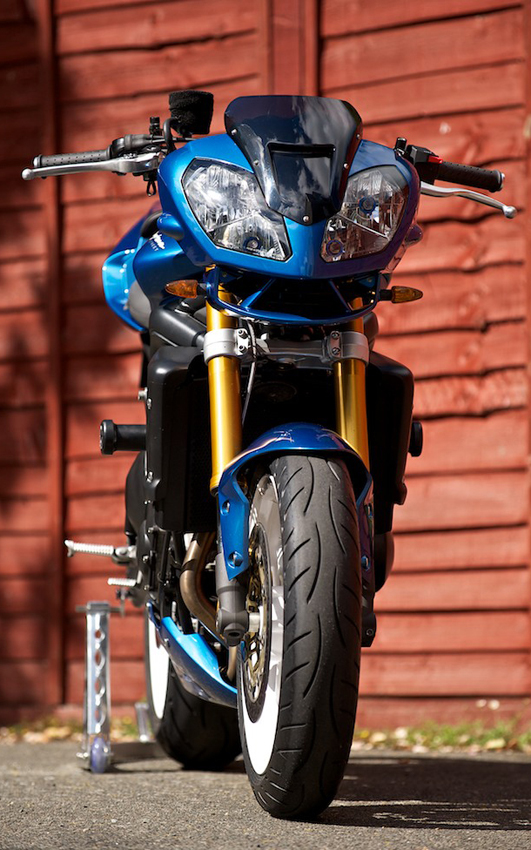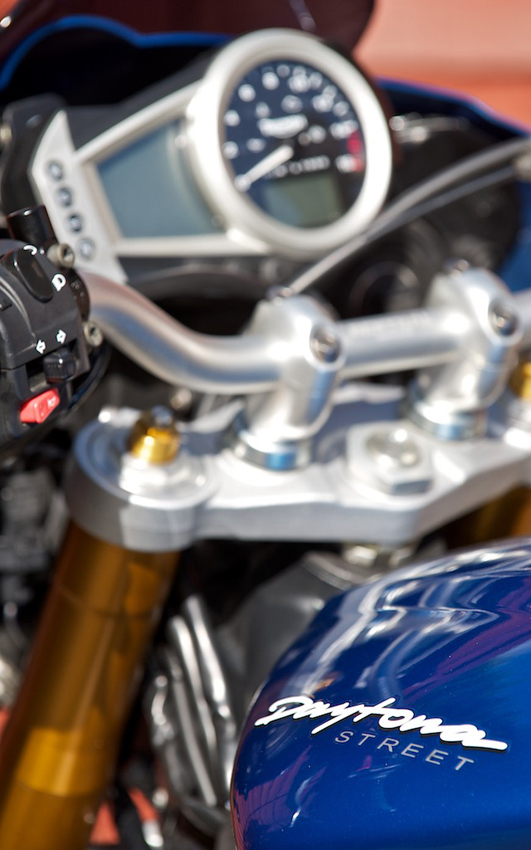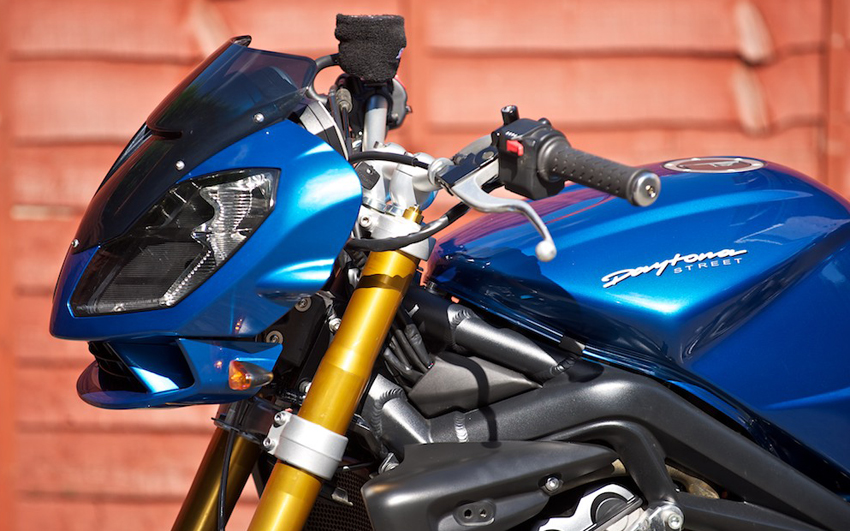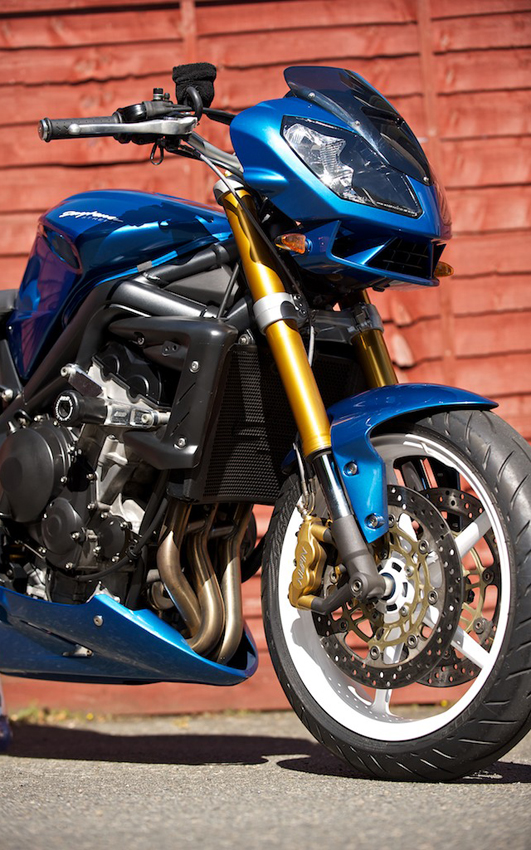 If you would like to receive an email update when the next instalment is published then please email me at rubyracing@hotmail.co.uk putting "Project Daytona Street Updates" in the subject box. Don't worry I'm not going to spam you, you will only receive an email whenever I update this site.
PAGE 24
Build Page: 1 2 3 4 5 6 7 8 9 10 11 12 13 14 15 16 17 18 19 20 21 22 23 24 25 26 27 28 29 30 31 32 33
*