*

Build Page: 1 2 3 4 5 6 7 8 9 10 11 12 13 14 15 16 17 18 19 20 21 22 23 24 25 26 27 28 29 30 31 32 33

PAGE 11

Day 17 - 13-3-10 - Finally got back to work on my project. I had my welding class on Thursday night so I made my brackets to attach the fairing mount. I made it out of 6mm steel, although my tutor said 3mm would be plenty. I went for the 6mm to make sure it wouldn't break and also to try and put back a little bit of weight over the front end which will have been taken away by fitting the street handlebars and moving my body weight backwards.

I didn't do any welding but learnt how to use an angle grinder to cut out the brackets. Where the brackets attach to the fairing mount I drilled holes and tapped thread in them to use four M6 bolts. I can only use nuts on one end of the brackets, because once one end is fitted there is no way you can use a spanner to attach a nut. I will probably tap a thread in the headstock end as well and use some thread lock when tightening everything up.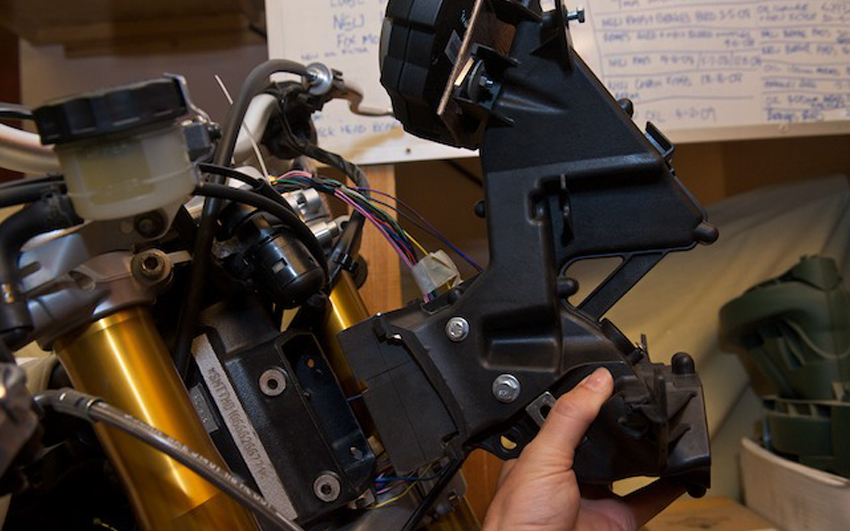 The brackets needed a bit of trimming once I got them home, but only on one side. Then I cut a groove in each end to fit into the air intake at the headstock, to help them fit better. I need to wait until I have fitted the new brake lines (which I haven't ordered yet) and throttle cable to see how close I can fit the fairing mount. I need to make sure there is clearance for everything. I will mount it as close as possible as I think this will look neatest.
You can also see my revised mock up for the speedo adapter plate, which is much neater than my first effort. That will be my next job at my welding/fabrication course. I'll do that in aluminium though.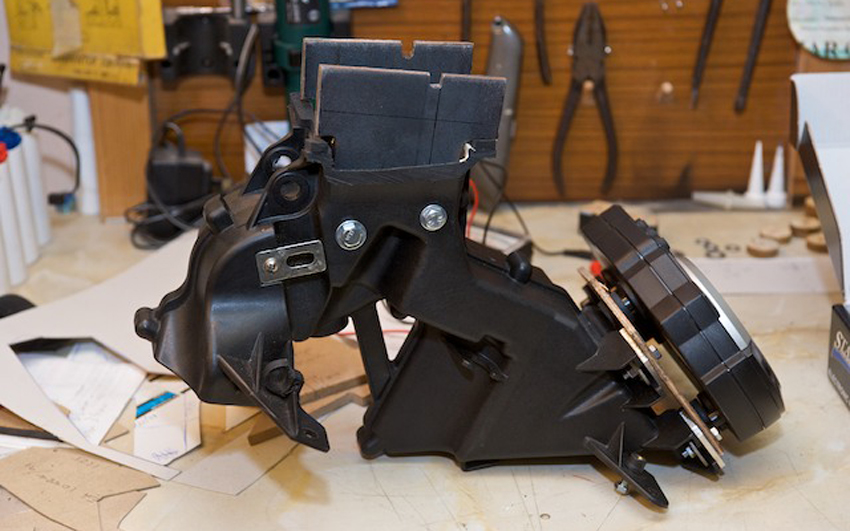 31-3-10 - My project is still going strong, just been distracted by my race season starting. However didn't get off to a very good start as on the first lap of my first race at Snetterton on 27th March 2010, another rider fell off right in front of me leaving me with no option but to hit his bike. I got a broken collar bone for my efforts and small fractures on my wrist and elbow.
The shoulder is pretty bad, in fact it's shattered rather than just a clean break, so I need an operation to plate it back together. Hopefully will be able to get some jobs done soon so watch this space.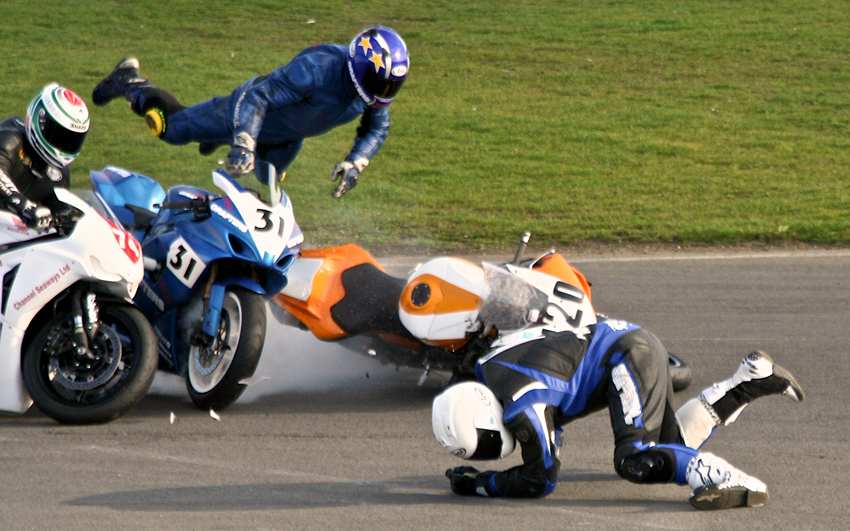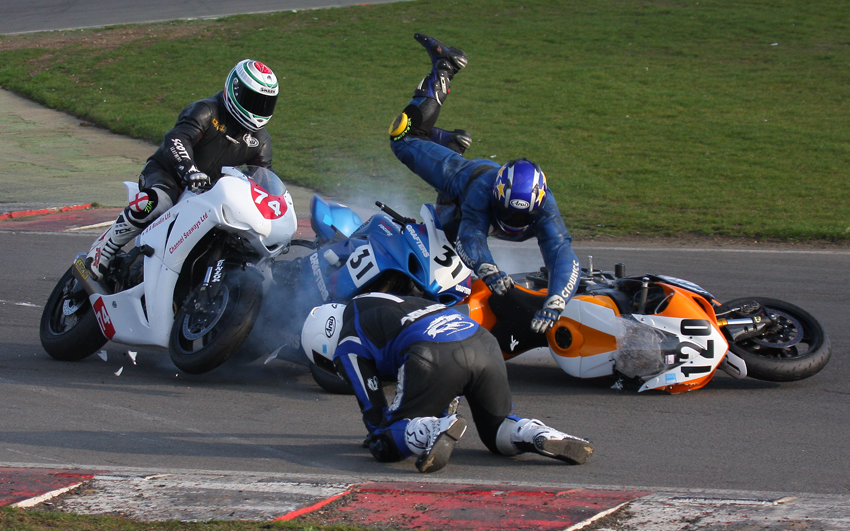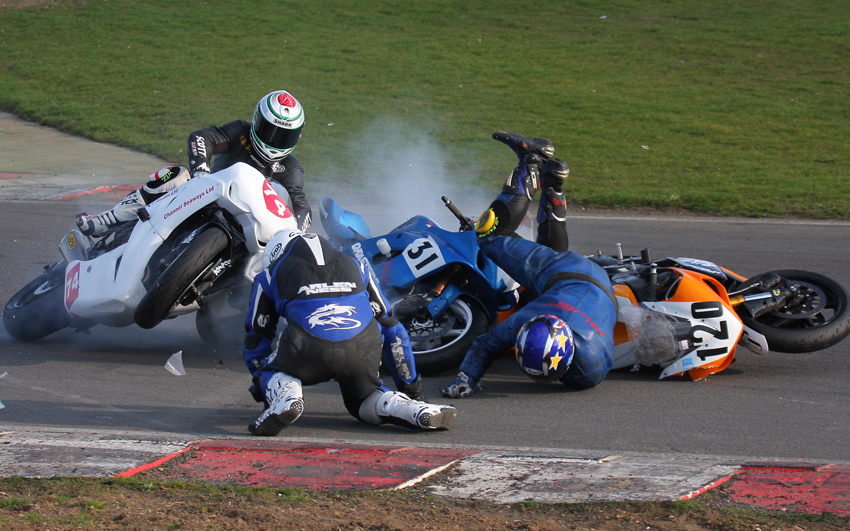 If you would like to receive an email update when the next instalment is published then please email me at rubyracing@hotmail.co.uk putting "Project Daytona Street Updates" in the subject box. Don't worry I'm not going to spam you, you will only receive an email whenever I update this site.
PAGE 11
Build Page: 1 2 3 4 5 6 7 8 9 10 11 12 13 14 15 16 17 18 19 20 21 22 23 24 25 26 27 28 29 30 31 32 33
*